Getting Started
Introductory video
The User Manual
Everything you need to know
to MASTER Easy Movie Poster is here:
Easy Movie Poster at a glance
The Crash Course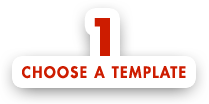 TRY A COUPLE OF TEMPLATES:
Customizing a Movie Poster Template is free,
so you can try as many as you'd like, until you find the one that works best for your project!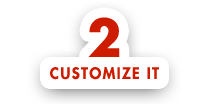 POSTER SETTINGS:
TO DO FIRST: set the "Poster size" and the "Resolution".
Changing these settings later might get your elements resized and/or repositioned.
ELEMENTS:
REPLACE the template TEXT and IMAGES by yours in the ELEMENTS palette.
In the TEXT tab:
locate the text section you want to change and simply type in your copy.
In the IMAGES tab:
replace the TEMPLATE IMAGES by yours by clicking on the "Choose File" button
to upload your pictures (jpg or png).
OPTIONS:
To customize an element:
select it in the ELEMENTS palette (it will get highlighted in yellow).
You can then move it with your mouse (or with your keyboard arrow keys)
change its size, or change any of its available options in the OPTIONS palette.
There's plenty of ways to extensively customize your Movie Poster Template there.
Have fun!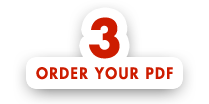 LAST but NOT LEAST:
The safety frame, the guides, the drawings and the Easy Movie Poster tag will NOT APPEAR on your final PDF.
READY TO ORDER?
Get a fresh pair of eyes to take a LAST LOOK at EVERYTHING, with special attention to the text: typos (especially in names and titles) are a very common issue!
WHAT TO EXPECT:
A high-quality PDF will be created upon receiving your order.
It will be emailed to you shortly after
(usually withing a couple of hours or less).
WARNING:
Do not close your browser window,
nor interrupt your internet connection
while your PDF is being created!
You're all good to go! Have fun!